DIHNAMIC
European context
The European Digital Innovation Hub (EDIH) is one of the 4 pillars of the digital Europe programme's initiative to strengthen the European Union's critical digital capabilities.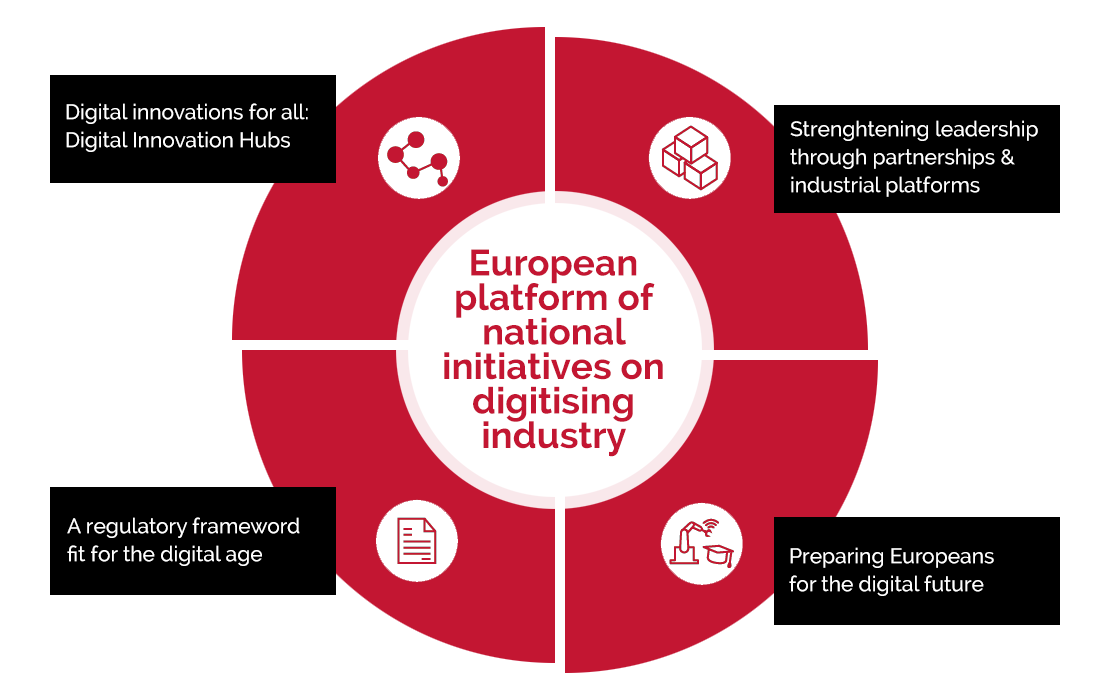 EDIHs are hubs of actors in a regional territory with complementary expertise and a non-profit purpose to support the digital transformation of enterprises (especially SMEs and small midcaps) and/or public sector organisations with non-economic activities on a large scale. EDIHs provide services such as pre-investment testing, training and skills development, support in finding investment, networking and access to ecosystems.
After a national pre-selection by the Member States in 2020, the European Commission will select in 2022 the EDIHs selected for a first 3-year period.
DIHNAMIC constitutes the EDIH "European Digital Innovation Hub" in the Nouvelle-Aquitaine region and develops privileged and strategic collaborations with EDIHs located in the partner regions of the Nouvelle-Aquitaine region such as the Euroregion Nouvelle-Aquitaine Euskadi Navarre, the Land of Hesse and Emilia Romagna
MORE INFORMATION
Contact
In case you are interested in Dihnamic, you want to join it or you have any question, do not hesitate to contact us!
Want to contact the project coordinator? Contact :
Véronique DESBLEDS & Maria EL JAOUDI (ADI Nouvelle-Aquitaine)
contact@dev.dihnamic.eu
Tel. +33 (0)6 71 19 79 27
Are you a company ? Contact :
Marianne CHAMI (CEA)
marianne.chami.EDIH@cea.fr
Tel. +33 (0)6 47 94 60 77
Are you a journalist ? Contact :
Claire BOUCHAREISSAS (ADI Nouvelle-Aquitaine)
c.bouchareissas@adi-na.fr
Tel. +33 (0)6 82 36 76 36